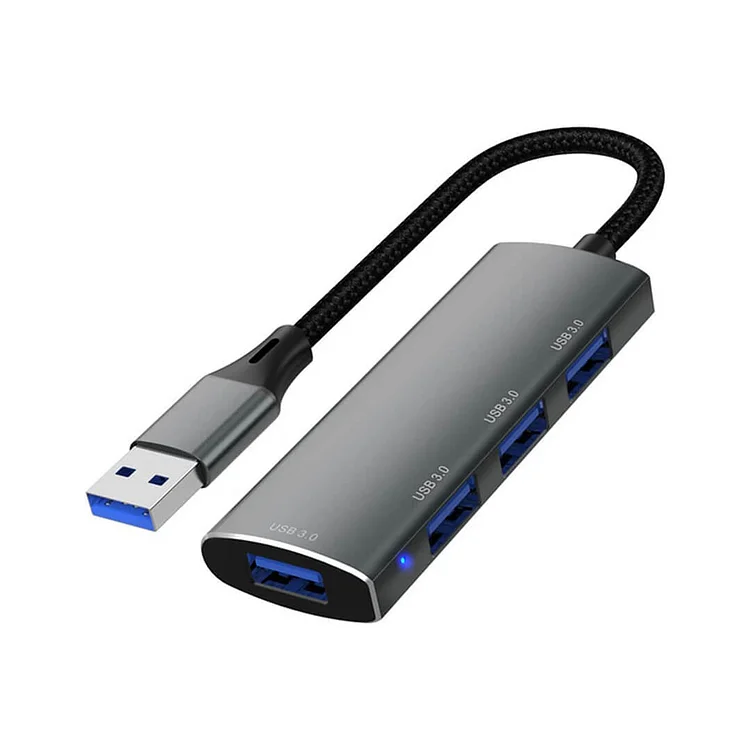 Maxesla 4 Port USB Hub
Package Included
1 * USB Hub
About 4 Port USB Hub
USB 3.0 Super High-Speed Data Transmission
This 3.0 version supports transfer speeds up to 5Gbps - fast enough to transfer an HD video in a few seconds. (Note: this hub supports output max current up to 900mA)
Ultra Slim and Durable USB 3 Hub
Braided nylon thread and high quality aluminum shell provide ultimate durability. 0.4-inch ultra-thin and less than 60g ultra-light weight USB C to A Hub. Perfect for static use and on-the-go supported. Allows your type-c devices to read data from a USB connection directly.
The 4 USB Port Hub for Multiple Device
Supports cascaded installation with other USB hub, Multiple USB 3.0 device connections - a scalable solution for USB hubs multiple USB devices.
Plug and Play & High Compatibility
No Installation, Plug & Play. Compatible with Windows XP / 2000/2007/2008/2010 / Vista / and Mac OS (10.3 and higher), and various personal computers. Can connect keyboard, smartphone, camera, numeric keypad, mouse, memory, card reader, scanner, printer, digital camera, USB memory, external hard drive, mobile battery, etc.
Offer More Security
Each port has built-in over current protection. This will protect the connected devices from damage caused by short circuits. Stable outer material and a heat-resistant plug head ensure ultimate durability.